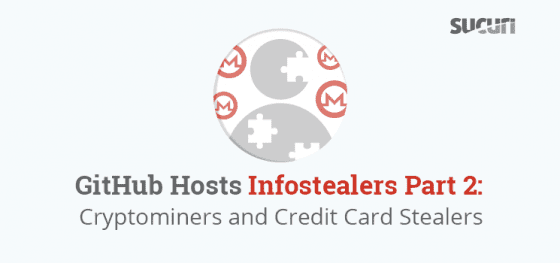 A few days ago, we reported that hacked Magento sites had been pushing infostealing malware under the disguise of Flash player updates.
In this post, we'll reveal how this recent attack is related to an extremely hot topic – cryptocurrencies and cryptomining.
Infostealer Analysis
The malware binary files we found were packed with Themida, so the file analyses didn't provide much useful information (which explains all of the generic detections on VirusTotal we saw previously).
Continue reading GitHub Hosts Infostealers Part 2: Cryptominers and Credit Card Stealers at Sucuri Blog.
Source: Scuri check