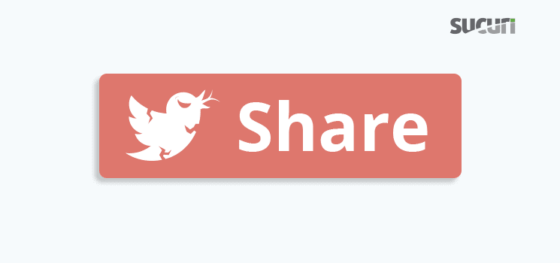 When Twitter announced their new design for "Tweet" and "follow" buttons back in October 2015, marketers across the web developed a mild anxiety—the new design came with a decision to nuke their beloved Tweet count feature.
Social signals can be a huge credibility indicator for visitors and site content. Who doesn't think there's a psychological relationship between the number of social shares and the credibility of a content piece? It's social validation, plain and simple.
Continue reading Malicious Redirects from NewShareCounts.com Tweet Counter at Sucuri Blog.
Source: Scuri check