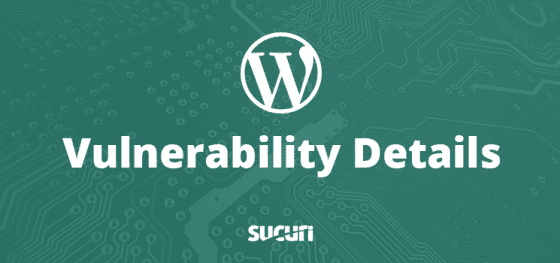 During regular research audits for our Sucuri Firewall (WAF), we discovered a Cross Site Request Forgery (CSRF) leading to a persistent Cross Site Scripting vulnerability affecting 70,000+ users of the WP Meta and Date Remover plugin for WordPress.
Disclosure / Response Timeline:
April 30 – Initial contact attempt
May 07 – Patch is live
Are You at Risk?
This vulnerability requires some level of social engineering to be exploited.
Continue reading Persistent XSS via CSRF in WP Meta and Date Remover at Sucuri Blog.
Source: Scuri check