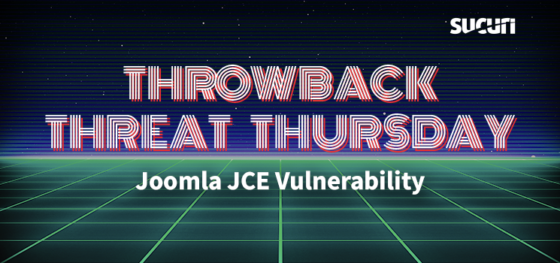 Despite WordPress' market share completely overshadowing other CMS', Joomla (previously known as Mambo) has still managed to retain its position as the second most popular CMS.
In fact, even with a decreasing market share in the overall CMS landscape, there are still well over a million live websites using Joomla to manage their digital content.
As a result, this large installation size makes Joomla an attractive target when it comes to malicious users targeting vulnerabilities.
Continue reading Throwback Threat Thursday: JCE Vulnerability at Sucuri Blog.
Source: Scuri check